Guys how to install your game in win10?
-I compiled the game into a visual studio
-Created your certificate
-Installed his certificate in a 'trusted publisher'
-Trying to run my game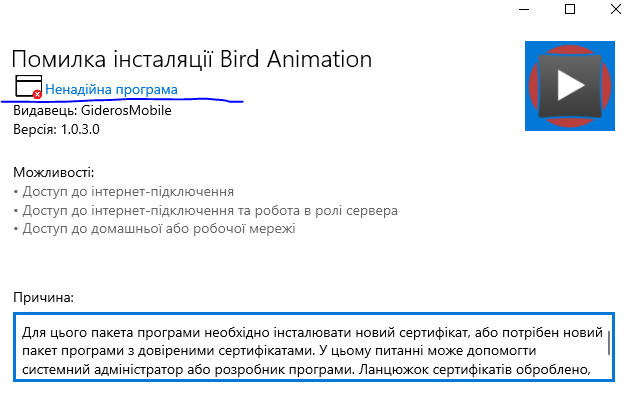 -Windows10 -writes 'the program is not reliable' and blocks it
Can you help me deal with windows publisher certificates? What am i doing wrong?