Maybe coming soon... Lua Shaders!!!
@hgy29
has been hard at work on something pretty amazing!!!
Looks like Gideros may soon be getting unified shaders (GLSL, HLSL & Metal) - you code them in Lua!!!
Proof of concept working...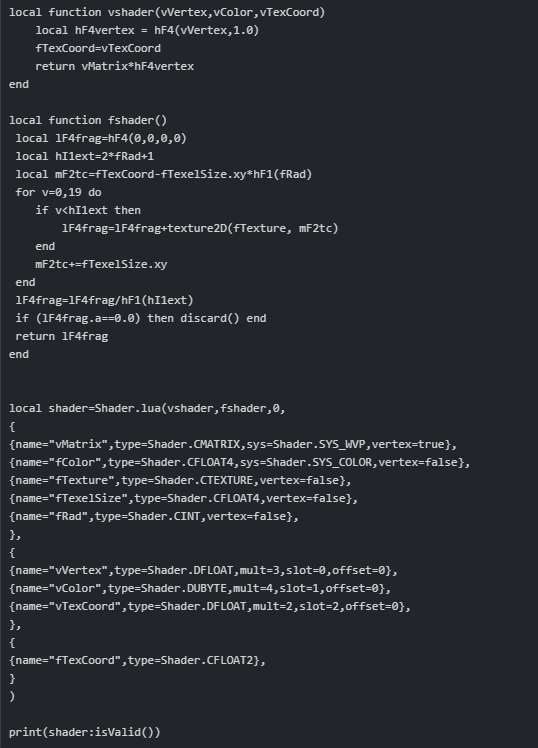 Coder, video game industry veteran (since the '80s, ❤'s assembler), arrested - never convicted hacker (in the '90s), dad of five, he/him (if that even matters!).
https://deluxepixel.com