Gideros 2018.9 described our vision for the future of game development. Today, we're extending that vision with significant advances across a number of areas:
Debugging! Step code, inspect variables, enjoy life.

Megacool plugin! A tool allowing sharing gameplay with animated GIFs. Check out the wiki.

Threads! No more faking. These threads don't lie.

Gideros 2018.10. Our most advanced SDK yet. Download for free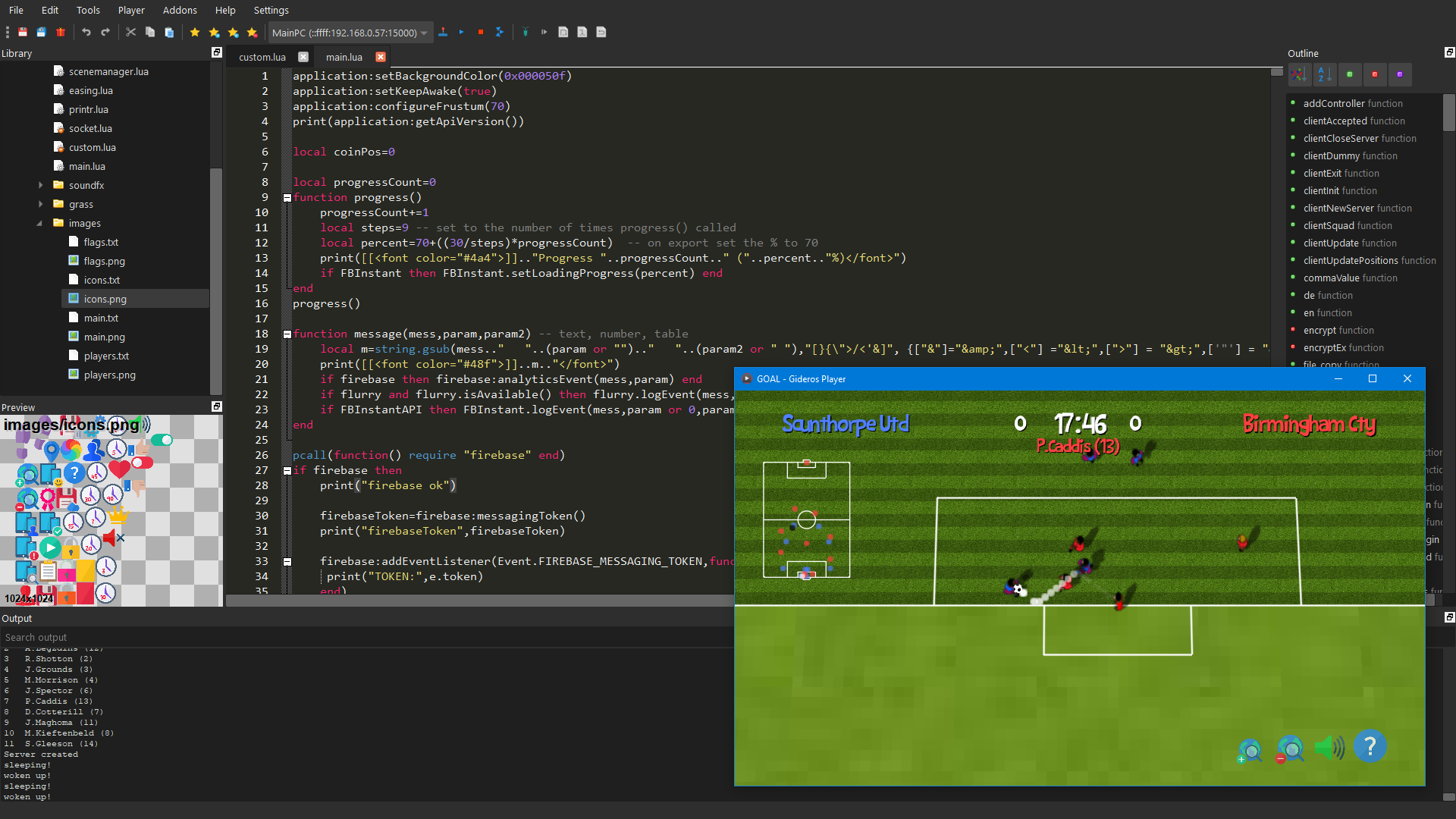 New features
[studio] Add debugging options (breakpoints/stepping/inspect variables)
[plugin/Threads] Introduce true threads plugin
[plugin/megacool] Add megacool support (Android only)
Enhancements
[studio] Improve auto completion proposals with icons
[studio] Update icons for HiDPI
[studio] Add preferences dialog
[android] Use GL ES 3 if available
[plugin/lfs] Add a lfs.drives() call to get a list of possible drives (win essentially)
[plugin/controller] Allow to control deadzone (Controller.setDeadZone(float)
[plugin/ads] update unity and applovin
Fixes
[gfx] Avoid multiplying texture scale factor two times
[gfx] Fix TextureRegion:getRegion() parameter check
[plugin/ogg] Fix looping sound issue
[core] Fix Particles.setParticleSpeed