Here's a relatively simple 3D game intended as an example of how 3D models can be used in Gideros.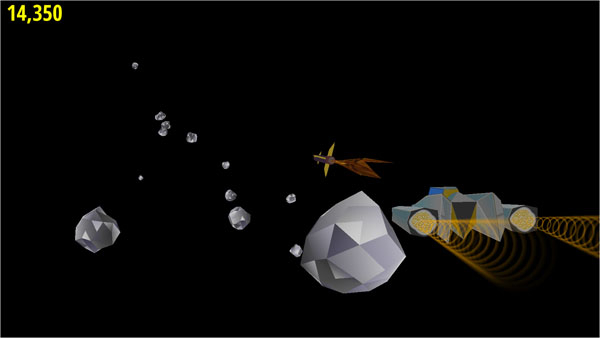 I'm not calling this a tutorial since I'm not walking through the steps of its creation, but I've added comments to main.lua in an attempt to thoroughly explain the function of all the code. I'm including the Blender files for the models used in the game. The attention to detail here is limited: I spent about 12 hours on this project, including 3D modeling, texture creation, sound editing, coding, and documenting the code.
Caveats:
I don't claim this game is in a state ready for publication on app stores. Publishing it was never the intent.

The game hasn't been thoroughly tested.

I'm not attempting to teach 3D modeling. There are great Blender tutorials already out there.

People might find the game fun to play, but the game play itself isn't the focus.

You can play the game in a browser here:
http://www.pishtech.com/space_3d
You can download the source code here:
http://www.pishtech.com/space_3d/gideros_3d_space_game_example.zip
Use this however you like, with the exception of publishing the game, either as-is or with only minor modifications.
I hope this is helpful to those interested in trying 3D development with Gideros.
Paul