"unhandledError" listener?
Hey guys!
I watch recent video (in russian language) about mailgun.com error reporting from corona app. It's very primitive, yet pretty handy.
https://github.com/bogomazon/corona-mailgun
When unknown error occurs, app sends email via mailgun api, and player sees popup before app crushing.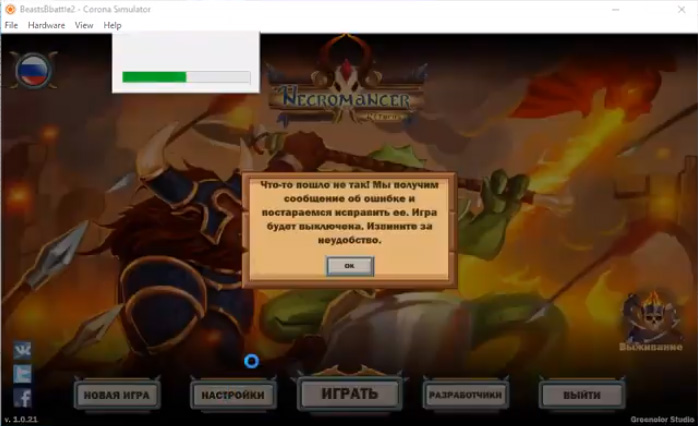 How can we show this popup to user before app crush?
I see that in corona it's made using event.unhandledError, how can we detect such event in Gideros?
Thx!
local

 unhandledErrorListener 

=

 

function

(

 event 

)


    

print

(

 

"We have a problem: "

 .. event.errorMessage 

)




end


 
Runtime:addEventListener

(

 

"unhandledError"

, unhandledErrorListener 

)