Spine vs Spritesheet animation perfomance
Hey guys!
I've just tested Spine perfomance vs traditional spritesheet animation (inspired by
this video
)
Personally, I've expected that Spine animations will perform better, but it turned out that spritesheet is much faster.

I'm getting 60fps on my phone with 300 spritesheet objects, while with 300 spine objects there's only 7-10fps. Project resolution: 1280x720
1) Is it normal or something seems wrong there?
2) Are there ways to further improve perfomance? (I'm not sure if my code is well optimized)
(I've attached my gproj, also there's
exported apk and code on github
)
What do you think about it?
Thanks!
p. s. I'm also curious about 'SpineC' vs 'SpineLua' comparison. Probably SpineLua will be significantly slower (or maybe not

.
p.p.s. Can we make apk size less than 8mb? I've excluded all but x64 libs.
When I've tried to include only x86&arm, apk size was still 8mb.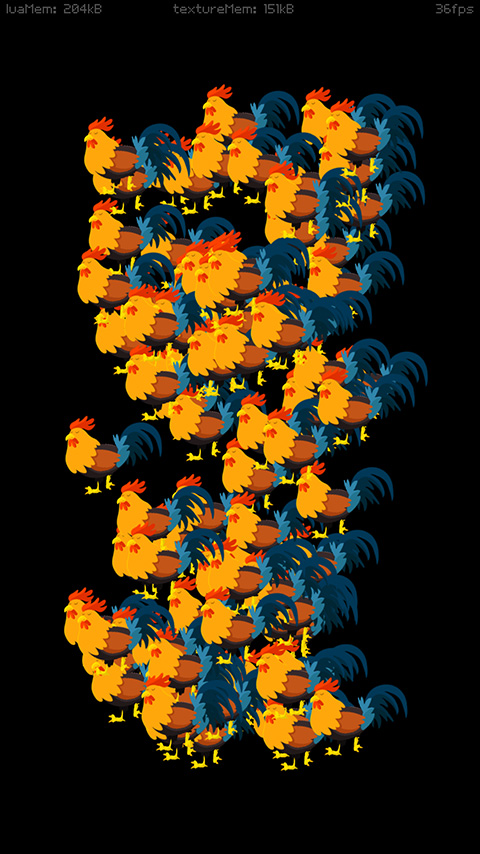 zip

zip