InputKeyboard - A virtual keyboard in LUA
After a couple of days hard working I've finally finished something that with you guys: an inputfield that opens a virtual keybord when pressing it.
Hopefully someones finds it usefull.
Please tell me about bugs/improvements (also read info in InputKeyboard.lua)
Please note that it's written for "fit width" and that it only works in portrait mode.
Latest version always found at:
https://github.com/mathz/InputKeyboard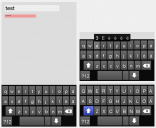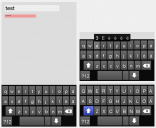 Tagged: