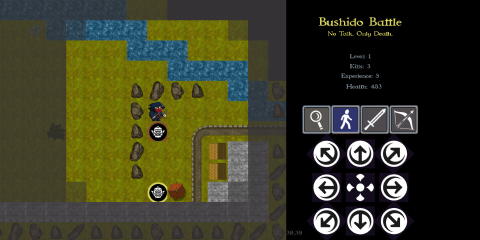 Bushido Battle is based on
@Greywine
's tutorial. I added hand drawn maps from Tiled and a few minor changes. It's the first project with Gideros, and it took about two weeks of a few hours a day.
HTML:
https://www.perrochon.com/BushidoBattleStable/
Android:
https://play.google.com/store/apps/details?id=com.zwsi.bushidobattle
As of this writing, the HTML link is operating. It may go away or change eventually.
As of now, Android is processing the update to the Open Beta Channel. Once that's through, the link should work. If you want earlier access, I can always add you to the internal testing list :-)
Edit: Open Beta Channel is live
Edit: Android has cooperative 2 player mode on local network (using Unite)