Hello,
wanted to try something on localization in Gideros and here is the result of my attempt.
http://appcodingeasy.com/Gideros-Mobile/Localization-in-Gideros
Basically it loads language constants for user's locale or default locale, and provides methods to simply access constant values, format them printf style, or get ready to use Text objects or images
Any comments, suggestions, criticism is appreaciated. And if anyone find it useful, feel free to use in your projects.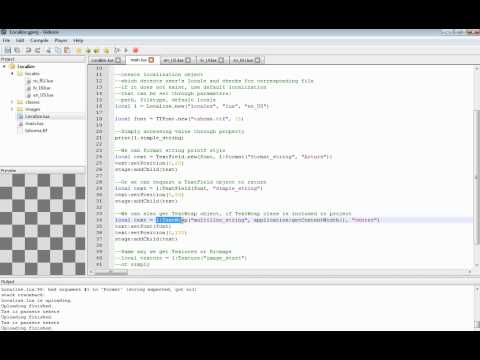 Tagged: