Hi! guys!
just an update for my upcoming framework for Gideros Mobile "TNT Virtual PAD"
it's a "virtual" pad/Joystick totally programmable and customizable!
you can have one/two digital/analog pad and 1,2,3 or 4 buttons.
three pad mode (default-fixed, movable and follow finger)
three hide mode (no-hide, Ghost, hide)
more to come...

all event driven.
here is an early video!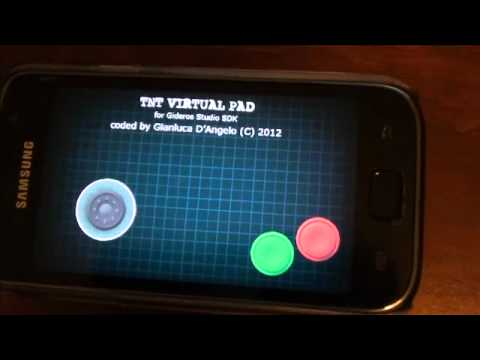 stay tuned!!!!
TNT ENGiNE for Gideors Studio - Particle Engine, Virtual Pad, Animator Studio, Collision Engine - DOWNLOAD NOW !!! IT'S FREE!!! -
www.tntengine.com