Ok, so sometimes you shouldn't believe everything you read.
For example, in the Gideros instructions it says that the setColorTransform command takes parameters from the value 0 to 1. That's kinda not true.
But, it's a useful 'not true' as it means you can add a nice effect used in arcade games for when a sprite gets hit. In an arcade game they usually flash white.
Normally you would have to have a white 'mask' of the sprite or do some fancy shader coding, but in reality you don't because the setColorTransform limit is actually not 1...
Here is my game sprite: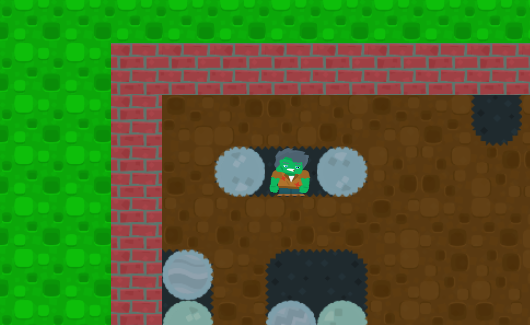 Here is code that has a much higher than 'valid' value for the setColorTransform...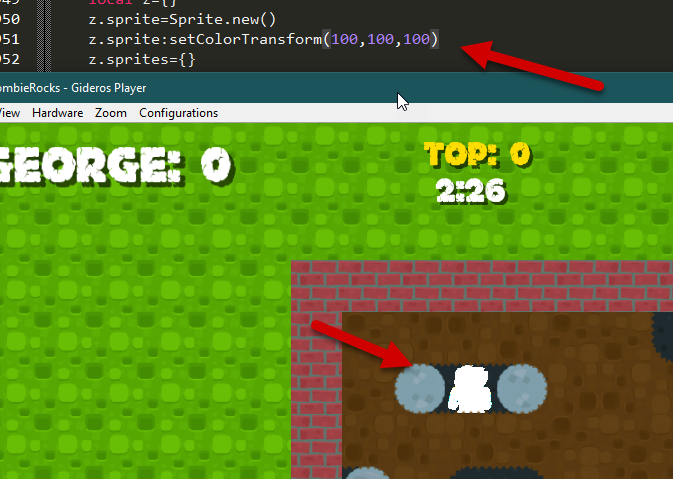 Want to make it red instead? ...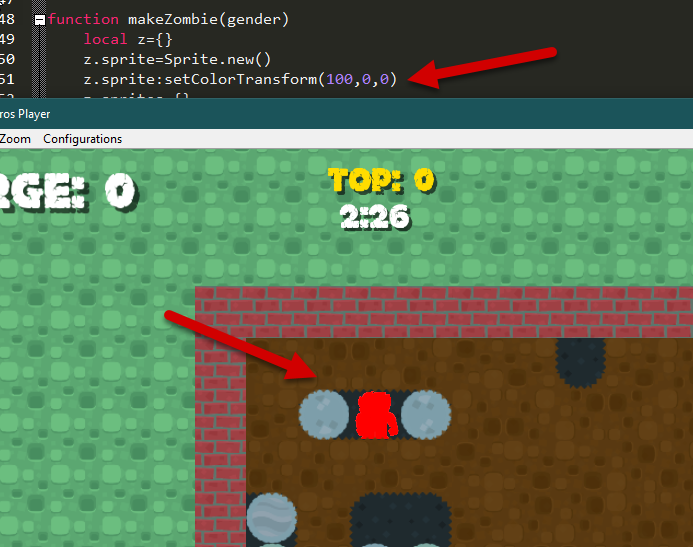 So, it's that easy! After a frame just set the transform back to normal (1,1,1) and the original colours will be restored.