I thought, it woud be good to create a separate thread to post progress or bugs/issues.
Progress for now: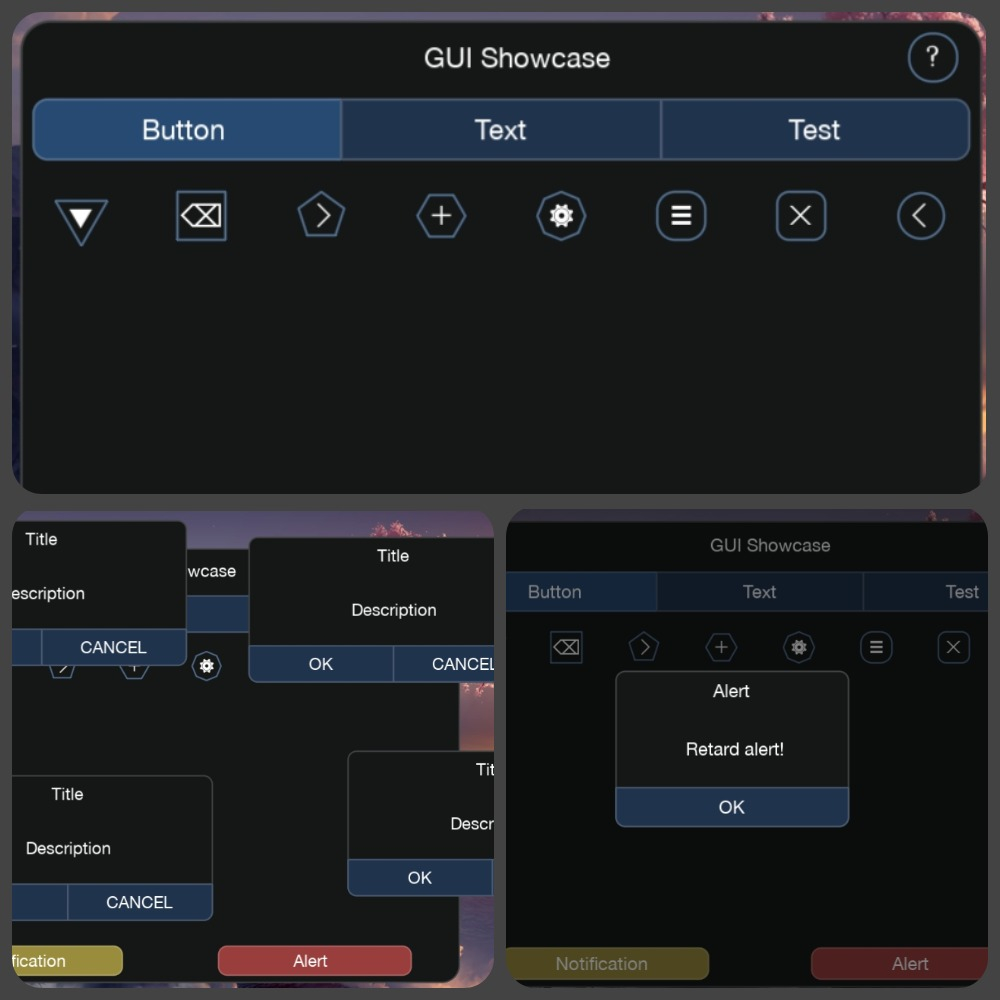 So, I had a bit of free time, and I was trying to fix some bugs, and some buttons (and even just a single pixel object) start flashing... I have no idea why that happend, but seems like a gideros BUG. Its ok on my home PC and on my phone (via wifi preview), but on my PC at work...its something crazy

These flash effects completely random, sometimes everything ok, sometimes it is not.
GIF: