Help needed with liquidfun faucet
I wrote this little Excel Macro (attached) which allows converting an excel drawing into a Box2d/liquidfun drawing: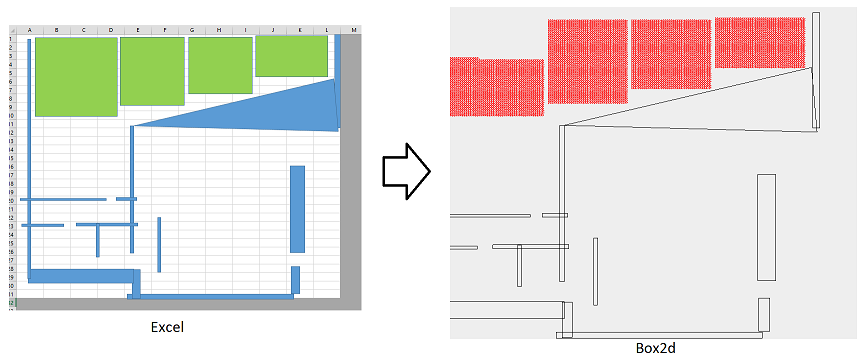 I would like to add a continuous flow of water in the environment, but unfortunately I found that the Box2d/liquidfun version included in Gideros is buggish, as it lacks some file and declarations (for example ParticleEmitter); so the example Faucet does not compile.
So I tried adding manually particles inside .Step() functio, but I don't understand how to use this function.
So I'm stuck. Any help?
Macro creates a testParticles.js file to be replaced to the original file in LFJS folder of BOX2d/Liquidfun distribution.