my dear gideros people, could you help me put some fun in this edugame please?
Long story short, I was doing a platformer then I realized it was going to take ages designing the levels so I turned it into something else (à la zelda?) but I feel it lacks something.
What could I add to make it more fun?
https://mokalux.itch.io/mkgi-ballade-arabe
Thank you in advance.
edit: a screenshot of the platformer I put on hold.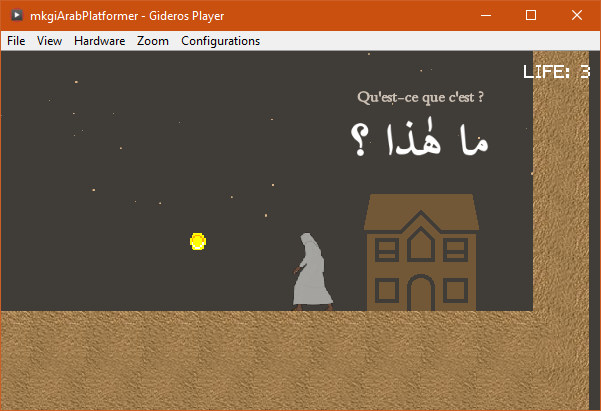 edit2: it's so quick and easy to prototype in gideros to get hopefully something that will be astounding

and bring some
cash