Export to Android. Can't browse keystore. Key store not found.
I want to export my game to Android. In export tab I choosed this, but I can't click on
9 Key store
on button
Browse
. It's not working, so I've just wrote Rainbird.jks and Key alias.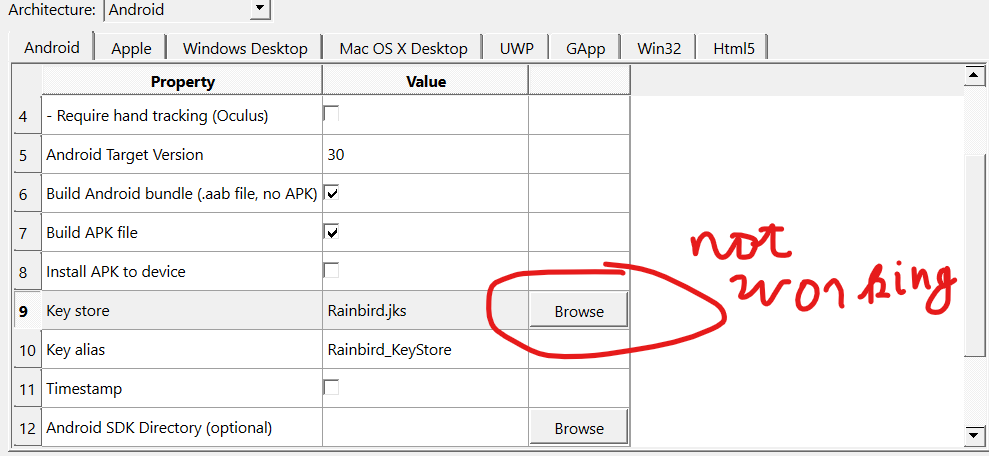 Build error looks like this:

FAILURE: Build failed with an exception.

* What went wrong:
Execution failed for task ':app:validateSigningRelease'.
> Keystore file 'C:\Users\Roman\Desktop\Rainbird\tmp\app\Rainbird.jks' not found for signing config 'release'.
P.S. I created Rainbird.jks via Android Studio.
Tagged: